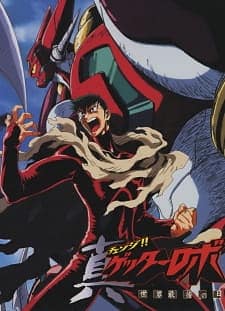 Aired: Aug 25, 1998 to May 25, 1999
Duration: 25 min. per ep.
Viewed: 7
Synonyms: Getter Robo: Armageddon, Shin Getter Robo: The Last Day, Change!! Getter Robo: The Final Days of the World, Shin Getter Robo: Sekai Saigo no Hi, 真(チェンジ!!)ゲッターロボ 世界最後の日
Dr. Saotome returns from the dead after being seemingly murdered by Getter pilot Nagare Ryoma and threatens the world with his ultimate creation: the Shin Dragon. Ryoma reluctantly teams up with his former co-pilots Jin Hayato and Tomoe Mushashi to combat Dr. Saotome. The pilots must also deal with the mysterious Invaders, aliens that have the ability to possess humans and warp their flesh to form hideous creatures. (Source: Nihon Review)
Comming soon!!! But still, you're very handsome.
Please comment for requesting this anime.