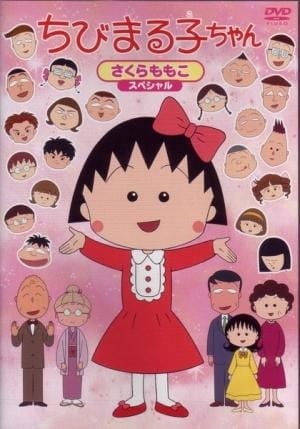 Aired: Jan 7, 1990 to Sep 27, 1992
Duration: 23 min. per ep.
Viewed: 425
Synonyms: Chibi Maruko-chan
Momoko Sakura is an elementary school student who likes popular idol Momoe Yamaguchi and mangas. She is often called "Chibi Maruko-chan" due to her young age and small size. She lives together with her parents, her grandparents and her elder sister in a little town. In school, she has many friends with whom she studies and plays together everyday, including her close pal, Tama-chan; the student committee members, Maruo-kun and Migiwa-san; and the B-class trio: 'little master' Hanawa-kun, Hamaji-Bu Taro and Sekiguchi-kun. This is a fun-loving and enjoyable anime that portrays the simple things in life. (Source: ANN)
Sakura, Momoko

Main

Honami, Tamae

Main

Yamada, Shouta

Supporting

Uesugi, Mari

Supporting

Tsuchihashi, Toshiko

Supporting

Tomita, Tarou

Supporting

Togawa, Hideyuki

Supporting

Sekiguchi, Shinji

Supporting

Sakura, Sumire

Supporting

Sakura, Kotake

Supporting

Sakura, Hiroshi

Supporting

Sakura, Sakiko

Supporting

Sakura, Tomozou

Supporting

Saijou, Hideji

Supporting

Narration

Supporting

Nagasawa, Kimio

Supporting

Migiwa, Hanako

Supporting

Maruo, Sueo

Supporting

Makimura, Maki

Supporting

Hanawa, Kazuhiko

Supporting
Because we are making use of some free resources to reduce the main server load, the player can be opened on another domain or showed as a new tab (you have to allow pop-up if you're not using Chrome).