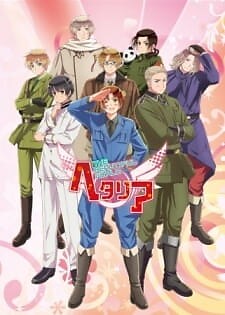 Aired: Apr 24, 2013 to Oct 30, 2013
Duration: 5 min. per ep.
Viewed: 9
Synonyms: ヘタリア The Beautiful World
Special episodes released with the Hetalia: The Beautiful World BD/DVDs. Include 4 episodes: Extra 1: Buon San Valentino - First Part Extra 2: Buon San Valentino - Last Part Extra 3: The Centennial Gift Extra 4: Liechtenstein and the Hedgehog Country
Comming soon!!! But still, you're very handsome.
Please comment for requesting this anime.