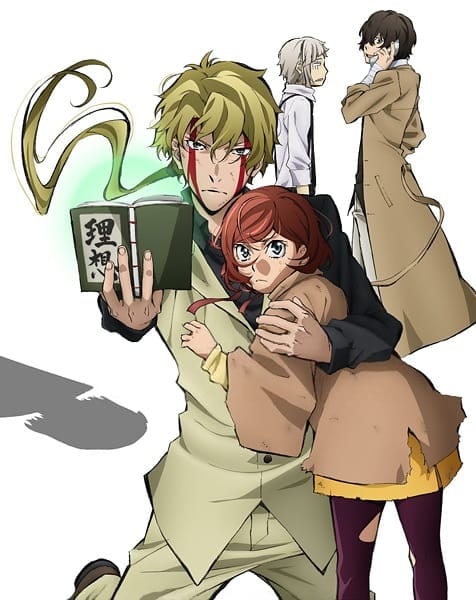 Aired: Aug 4, 2017
Duration: 23 min.
Viewed: 4
Synonyms: Bungo Stray Dogs 2 Episode 25 - Walking Alone, Bungou Stray Dogs OVA, Bungou Stray Dogs 2nd Season Episode 13, 文豪ストレイドッグス 第25話 『独り歩む』
Armed Detective Agency members discuss the most suitable candidate for the second-in-command. Doppo Kunikida is carrying out official errands as planned in his diary as usual. Unexpectedly, a bomb-related incident occurs, challenging the ideals he has always upheld. When weighing one life over hundreds, how will he proceed? [Written by MAL Rewrite]
Kouda, Aya

Main

Kunikida, Doppo

Main

Dazai, Osamu

Supporting

Edogawa, Ranpo

Supporting

Fukuzawa, Yukichi

Supporting

Katsura, Shousaku

Supporting

Miyazawa, Kenji

Supporting

Nakahara, Chuuya

Supporting

Nakajima, Atsushi

Supporting

Taneda, Santouka

Supporting

Tanizaki, Junichirou

Supporting

Yosano, Akiko

Supporting
Comming soon!!! But still, you're very handsome.
Please comment for requesting this anime.