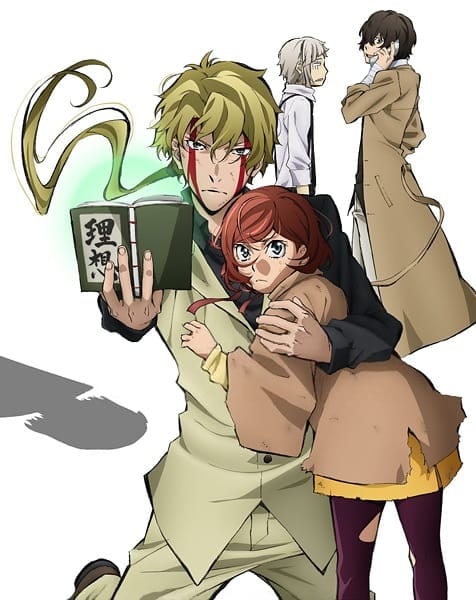 Aired: Aug 4, 2017
Duration: 23 min.
Viewed: 44
Synonyms: Bungou Stray Dogs: Hitori Ayumu
Armed Detective Agency members discuss the most suitable candidate for the second-in-command. Doppo Kunikida is carrying out official errands as planned in his diary as usual. Unexpectedly, a bomb-related incident occurs, challenging the ideals he has always upheld. When weighing one life over hundreds, how will he proceed? [Written by MAL Rewrite]
Kouda, Aya

Main

Kunikida, Doppo

Main

Dazai, Osamu

Supporting

Edogawa, Ranpo

Supporting

Fukuzawa, Yukichi

Supporting

Katsura, Shousaku

Supporting

Miyazawa, Kenji

Supporting

Nakahara, Chuuya

Supporting

Nakajima, Atsushi

Supporting

Taneda, Santouka

Supporting

Tanizaki, Junichirou

Supporting

Yosano, Akiko

Supporting
Because we are making use of some free resources to reduce the main server load, the player can be opened on another domain or showed as a new tab (you have to allow pop-up if you're not using Chrome).