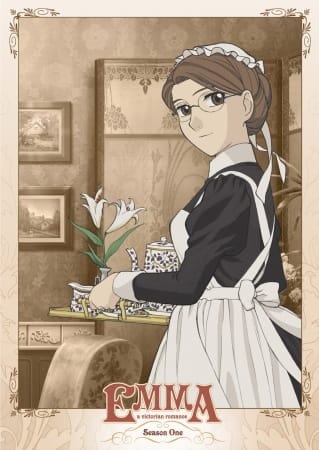 Aired: Apr 3, 2005 to Jun 19, 2005
Duration: 25 min. per ep.
Viewed: 1084
Synonyms: Emma: A Victorian Romance
In 19th-century London, class lines are sharply drawn, and the social standing to which people are born dictates the path their lives will follow. Emma, an honest and hardworking young maid, never felt her place in life to be a burden. But then she met William, a member of the gentry and the eldest son of a wealthy family. His warm smile and earnest affection threaten to capture her heart... but can love truly conquer all? (Source: RightStuf)
Because we are making use of some free resources to reduce the main server load, the player can be opened on another domain or showed as a new tab (you have to allow pop-up if you're not using Chrome).