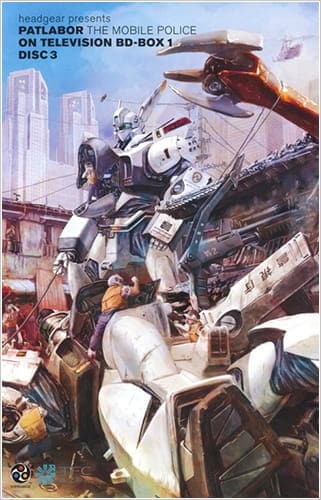 Aired: Oct 11, 1989 to Sep 26, 1990
Duration: 25 min. per ep.
Viewed: 7
Synonyms: Patlabor: The Mobile Police - The TV Series, Kido Keisatsu Patlabor, Mobile Police Patlabor ON TELEVISION, 機動警察パトレイバー ON TELEVISION
In the future, advanced robotics has created heavy robots ("labors") for use in a variety of functions: construction, fire-fighting, military, and more. However, though the robots are only machines, their operators are also only human—and humans sometimes turn to crime. Since a heavy labor unit can be a dangerous weapon, the police of the future are set to fight fire with fire, using advanced patrol labor units, "patlabors." This is the story of the Second Special Vehicles Division, a motley crew of patlabor policemen and women doing their best to fight crime and live a normal life. (Source: ANN)
Izumi, Noa

Main

Oota, Isao

Main

Shinohara, Asuma

Main

Clancy, Kanuka

Supporting

Fukushima, Takahiro

Supporting

Fuwa, Tamaki

Supporting

Gomioka, Tsutomu

Supporting

Gotou, Kiichi

Supporting

Harchand, Badrinath

Supporting

Jitsuyama, Tsuyoshi

Supporting

Kaiho

Supporting

Kumagami, Takeo

Supporting

Kurosaki

Supporting

Matsui, Takahiro

Supporting

Nagumo, Shinobu

Supporting

Sakaki, Seitarou

Supporting

Sakuma

Supporting

Sakurayama, Momoko

Supporting

Shiba, Shigeo

Supporting

Shinshi, Mikiyasu

Supporting
Comming soon!!! But still, you're very handsome.
Please comment for requesting this anime.