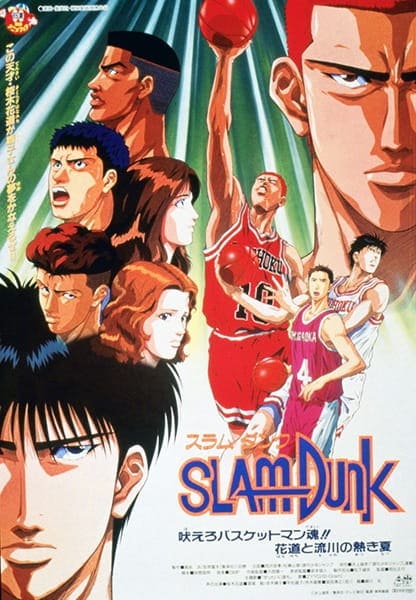 Aired: Jul 15, 1995
Duration: 40 min.
Viewed: 185
Synonyms: Slam Dunk: Hoero Basketman-damashii! Hanamichi to Rukawa no Atsuki Natsu
Ichiro Mizusawa, a player from Rukawa's old junior high school, Tomigoaka, is diagnosed with a crippling leg condition and wants to play one last game with Rukawa. Hanamichi sets out to help the boy and fulfill his wish. (Source: ANN)
Mitsui, Hisashi

Main

Miyagi, Ryota

Main

Mizusawa, Ichiro

Main

Rukawa, Kaede

Main

Sakuragi, Hanamichi

Main

Akagi, Takenori

Main

Yasuda, Yasuharu

Supporting

Takamiya, Nozomi

Supporting

Shiozaki, Tetsushi

Supporting

Sasaoka, Satoru

Supporting

Ookusu, Yuuji

Supporting

Noma, Chuichirou

Supporting

Mito, Youhei

Supporting

Matsui

Supporting

Kogure, Kiminobu

Supporting

Kakuta, Satoru

Supporting

Ishii, Kentarou

Supporting

Fujii

Supporting

Ayako

Supporting

Anzai, Mitsuyoshi

Supporting
Because we are making use of some free resources to reduce the main server load, the player can be opened on another domain or showed as a new tab (you have to allow pop-up if you're not using Chrome).