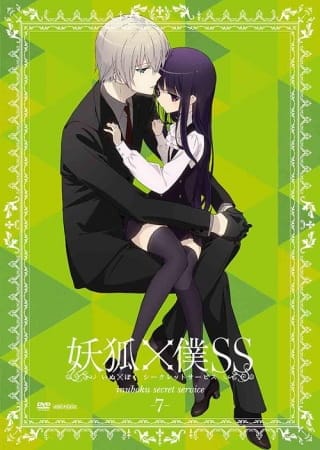 Aired: Sep 26, 2012
Duration: 24 min.
Viewed: 9
Synonyms: Inu X Boku Secret Service Special, Youko x Boku SS Special, 妖狐×僕SS
Unaired episode released with the seventh volume of the Blu-ray & DVD. It consists of three short episodes newly written by the manga author Fujiwara Cocoa. Fujiwara also designed a new character called Hana-chan for the episode.
Miketsukami, Soushi

Main

Shirakiin, Ririchiyo

Main

Kawasumi, Hana

Supporting

Kawasumi, Kotarou

Supporting

Natsume, Zange

Supporting

Roromiya, Karuta

Supporting

Shoukiin, Kagerou

Supporting

Sorinozuka, Renshou

Supporting

Watanuki, Banri

Supporting

Yukinokouji, Nobara

Supporting
Comming soon!!! But still, you're very handsome.
Please comment for requesting this anime.