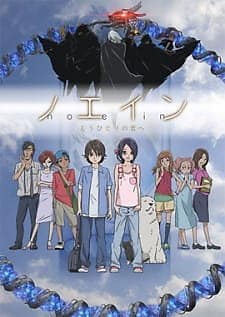 Aired: Oct 12, 2005 to Mar 29, 2006
Duration: 25 min. per ep.
Viewed: 10
Synonyms: Noein: Mou Hitori no Kimi e
In the near future, a violent battle takes place between the dimension La'cryma (protector of humanity) and the dimension Shangri-La, bent on the annihilation of all space-time. A group known as the Dragon Calvary is dispatched through space and time, searching for the only thing that can stop the invasion: the Dragon's Torque. In the present, twelve-year old Haruka and her friend Yuu, are contemplating running away from home when they meet a member of the Dragon Calvary named Karasu (Crow). He believes that Haruka possesses the Dragon's Torque and claims to be Yuu from fifteen years in the future... (Source: DVD Complete Series Box Set)
Because we are making use of some free resources to reduce the main server load, the player can be opened on another domain or showed as a new tab (you have to allow pop-up if you're not using Chrome).