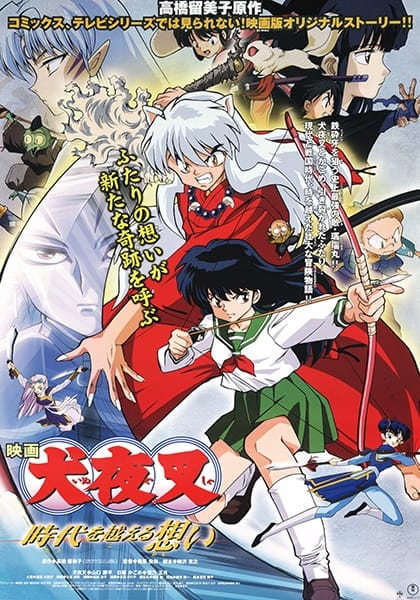 Aired: Dec 22, 2001
Duration: 1 hr. 39 min.
Viewed: 13
Synonyms: InuYasha Movie 1: Affections Touching Across Time
Inu-Yasha has mastered the ultimate attack of the Tetsusaiga and continues his battle for the Shikon Jewel shards with Kagome, Shippo, Sango, and Miroku. Unfortunately, a freak occurance with a jewel shard has brought to life an incarnation of a demonic enemy sealed by Inu-Yashas' father. Inu-Yasha must surpass his father and destroy this demon or every soul in Japan will be consumed. (Source: ANN)
Because we are making use of some free resources to reduce the main server load, the player can be opened on another domain or showed as a new tab (you have to allow pop-up if you're not using Chrome).