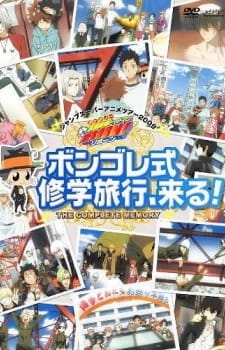 Aired: Mar, 2010
Duration: 26 min.
Viewed: 12
Synonyms: Katekyo Hitman Reborn! Vongola Family Soutoujou! Vongola Shiki Shuugakuryokou, Kuru!!
An internet-only stand-alone special episode of Katekyo Hitman Reborn! on the Shounen-Jump website, where the main characters go to various tourist spots in Japan. It will be made available on DVD in July 2010, and extra scenes will be included.
Because we are making use of some free resources to reduce the main server load, the player can be opened on another domain or showed as a new tab (you have to allow pop-up if you're not using Chrome).