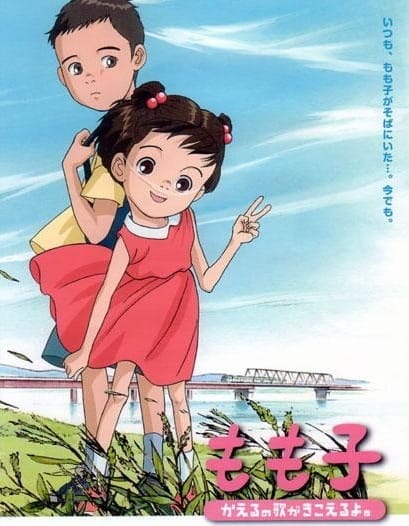 Aired: Jul 23, 2003
Duration: 1 hr. 19 min.
Viewed: 5
Synonyms: Momoko, Kaeru no Uta ga Kikoeru yo.
Momoko, who attends a special school, is both mentally and physically disabled. Every morning she becomes peevish because she can't go to the ordinary school with her twin brother Riki. Her family soothes Momoko by singing her favorite song "The Song of Frogs." One day, Momoko shouts encouragement to Riki who's playing dodgeball at an open classroom day and Riki's team wins the game. Ryuji, whose team lost the game, is not impressed and demands that Riki stop bringing his 'idiot sister' to school. Riki totally loses control and hits Ryuji with all his might. The following year, an experiment in integrated education is implemented and Momoko begins to attend Riki's school. Unfortunately, her physical condition takes a turn for the worse and she's sent to a hospital. Riki and all her classmates want to cheer her up and they set a goal of winning a relay race so that they would be able to tell Momoko the good news. Meanwhile, the fastest sprinter, Ryuichi, insists that he won't be taking part in the race. (Source: Eleven Arts)
Because we are making use of some free resources to reduce the main server load, the player can be opened on another domain or showed as a new tab (you have to allow pop-up if you're not using Chrome).