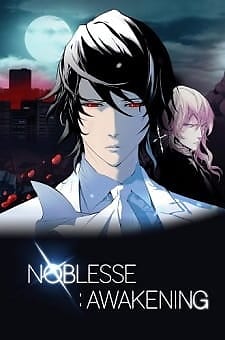 Aired: Feb 4, 2016
Duration: 31 min.
Viewed: 3260
Synonyms: Noblesse: Awakening
Long ago lived the "nobles," an ancient race of immortal supernatural beings. They were revered as rulers and gods. Among the nobles was the "Noblesse," a powerful individual shrouded in mystery named Cadis Etrama di Raizel, or "Rai." Upon awakening in South Korea after an 820-year-long sleep, Rai sets to find his loyal and devoted servant, Frankenstein, whom he discovers to be the current director of Ye Ran High School. In his wish to learn more about modern civilization, Rai enrolls as a student to better experience life in the modern world. Noblesse: Awakening details the beginning of Rai's new life as a high school student as he spends time with friends and fights threats both human and supernatural in order to prevent their schemes from harming Korea. [Written by MAL Rewrite]
Because we are making use of some free resources to reduce the main server load, the player can be opened on another domain or showed as a new tab (you have to allow pop-up if you're not using Chrome).