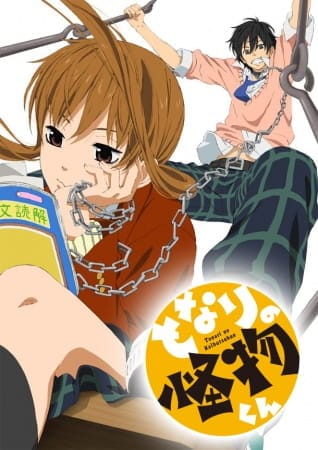 Aired: Oct 2, 2012 to Dec 25, 2012
Duration: 24 min. per ep.
Viewed: 4320
Synonyms: Tonari no Kaibutsu-kun
Shizuku Mizutani is apathetic towards her classmates, only caring about her grades. However, her cold view of life begins to change when she meets Haru Yoshida, a violent troublemaker who stopped attending class after getting into a fight early in the school year. He is not much different from her, though—he too understands little about human nature and does not have any friends. Much to Shizuku's surprise, he proclaims that she will be his friend and immediately confesses his feelings towards her upon meeting her. Because of her lack of friends and social interaction, Shizuku has a hard time understanding her relationship with Haru. But slowly, their friendship begins to progress, and she discovers that there is more to Haru than violence. She begins to develop feelings for him, but is unsure what kind of emotions she is experiencing. Together, Shizuku and Haru explore the true nature of their relationship and emotions. [Written by MAL Rewrite]
Yoshida, Haru

Main

Mizutani, Shizuku

Main

Yumeko

Supporting

Yoshida, Yuuzan

Supporting

Yamaguchi, Kenji

Supporting

Tomioka, Ryuuji

Supporting

Terashima

Supporting

Shimoyanagi

Supporting

Seta

Supporting

Sasahara, Souhei

Supporting

Ooshima, Chizuru

Supporting

Ninomiya, Saeko

Supporting

Natsume, Asako

Supporting

Murakami

Supporting

Mizutani, Takaya

Supporting

Mizutani, Takashi

Supporting

Miyama, Yuu

Supporting

Misawa, Mitsuyoshi

Supporting

Misawa, Kyouko

Supporting

Joujima, Issei

Supporting
Because we are making use of some free resources to reduce the main server load, the player can be opened on another domain or showed as a new tab (you have to allow pop-up if you're not using Chrome).