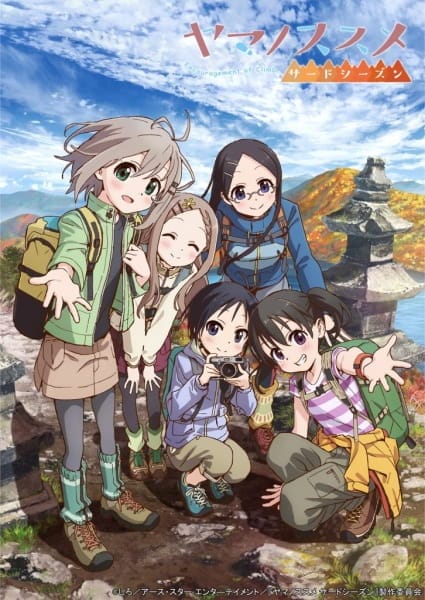 Aired: Jul 3, 2018 to Sep 25, 2018
Duration: 13 min. per ep.
Viewed: 85
Synonyms: Yama no Susume: Third Season
Aoi and Hinata are childhood friends. Aoi prefers staying indoors and is afraid of heights, whereas Hinata is outgoing and loves mountaineering. They both decide to climb a mountain in order to see a sunrise they saw together when they were younger. In the coming third season, they enjoy hiking beautiful mountains with colored leaves and the story gets even more colorful when they become friends with local school girls!! (Source: Yomiuri TV Enterprise)
Because we are making use of some free resources to reduce the main server load, the player can be opened on another domain or showed as a new tab (you have to allow pop-up if you're not using Chrome).