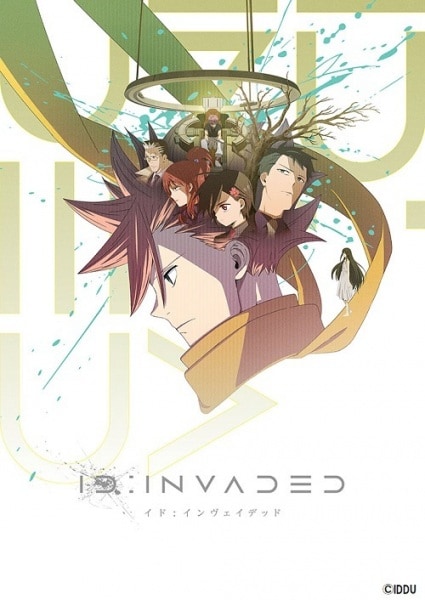 Aired: Jan 6, 2020 to Mar 23, 2020
Duration: 24 min. per ep.
Viewed: 3
Synonyms: ID:Invaded
The Mizuhanome System is a highly-advanced development that allows humans to enter one of the most intriguing places in existence—the mind of a criminal. Appearing as a bizarre mess of thoughts, an id well is the manifestation of a murderer's unconscious mind. Kura, a specialized police squad, is tasked with analyzing these complex psychological planes to track down the culprits. Brilliant detective Sakaido assists the police by investigating the id wells and piecing together the countless clues scattered within. However, there is a rule regarding those who enter the id wells: you are only permitted to dive into one if you have killed someone yourself. Such is the case for former detective Akihito Narihisago, Sakaido's real-world counterpart. Two years ago, his daughter was brutally murdered by a serial killer, driving Narihisago to seek his revenge. Despite finding himself on the other side of the law, Narihisago nevertheless continues to assist the police. While his detective skills continue to prove useful toward the investigations, Narihisago discovers he may not have everything figured out—especially regarding those he despises most, serial killers. [Written by MAL Rewrite]
Hondoumachi, Koharu

Main

Momoki, Funetarou

Main

Narihisago, Akihito

Main

Fukuda, Tamotsu

Supporting

Fuyukawa, Kouji

Supporting

Habutae, Masamune

Supporting

Hayaseura, Takuhiko

Supporting

Kaeru

Supporting

Kokufu, Shirou

Supporting

Matsuoka, Kokuryuu

Supporting

Narihisago, Muku

Supporting

Narihisago, Ayako

Supporting

Nishimura, Tsukimaru

Supporting

Shiratake, Sennosuke

Supporting

Tougou, Sarina

Supporting

Wakashika, Kazuo

Supporting
Because we are making use of some free resources to reduce the main server load, the player can be opened on another domain or showed as a new tab (you have to allow pop-up if you're not using Chrome).