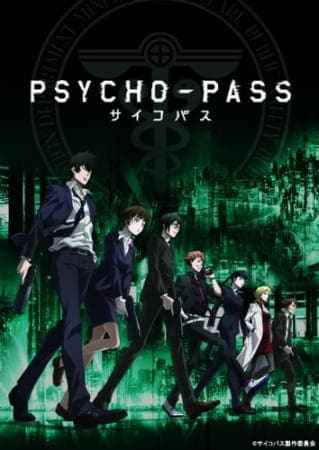 Aired: Oct 12, 2012 to Mar 22, 2013
Duration: 23 min. per ep.
Viewed: 2703
Synonyms: Psycho-Pass
Justice, and the enforcement of it, has changed. In the 22nd century, Japan enforces the Sibyl System, an objective means of determining the threat level of each citizen by examining their mental state for signs of criminal intent, known as their Psycho-Pass. Inspectors uphold the law by subjugating, often with lethal force, anyone harboring the slightest ill-will; alongside them are Enforcers, jaded Inspectors that have become latent criminals, granted relative freedom in exchange for carrying out the Inspectors' dirty work. Into this world steps Akane Tsunemori, a young woman with an honest desire to uphold justice. However, as she works alongside veteran Enforcer Shinya Kougami, she soon learns that the Sibyl System's judgments are not as perfect as her fellow Inspectors assume. With everything she has known turned on its head, Akane wrestles with the question of what justice truly is, and whether it can be upheld through the use of a system that may already be corrupt. [Written by MAL Rewrite]
Makishima, Shougo

Main

Tsunemori, Akane

Main

Kougami, Shinya

Main

Sasayama, Mitsuru

Supporting

Kuzuhara, Satsuki

Supporting

Senguuji, Toyohisa

Supporting

Shinjou, Kaname

Supporting

Sugawara, Shouko

Supporting

Takizaki, Rina

Supporting

Tokitou, Yuuichi

Supporting

Shimotsuki, Mika

Supporting

Ouryou, Rouichi

Supporting

Ouryou, Rikako

Supporting

Ookura, Nobuo

Supporting

Ookubo, Yoshika

Supporting

Mukoujima, Riku

Supporting

Minase, Kaori

Supporting

Midou, Masatake

Supporting

Masaoka, Tomomi

Supporting

Touma, Kouzaburou

Supporting
Because we are making use of some free resources to reduce the main server load, the player can be opened on another domain or showed as a new tab (you have to allow pop-up if you're not using Chrome).