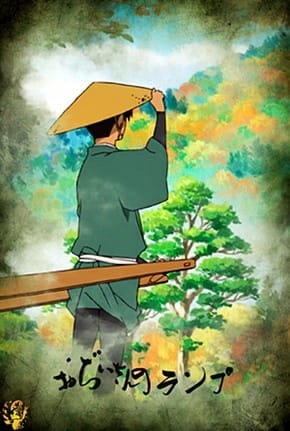 Aired: Mar 5, 2011
Duration: 24 min.
Viewed: 92
Synonyms: Ojiisan no Lamp
When a young boy named Tooichi stumbles upon an old lamp in his grandfather's shed, he mistakes it for a toy and takes it outside to play. When his grandfather discovers this, he reprimands the boy and begins recounting the story behind the artifact—of how a small, traditional Japanese town became Westernized. In his youth, Tooichi's grandfather, Minosuke, made a living by doing errands and chores for the townspeople. After one errand takes him to a nearby town, he witnesses Western lamps—a technology unfamiliar to him—light up the streets, igniting a spark in the young boy. From that moment on, lamps became Minosuke's passion and profession, changing his and the townspeople's lives forever. [Written by MAL Rewrite]
Because we are making use of some free resources to reduce the main server load, the player can be opened on another domain or showed as a new tab (you have to allow pop-up if you're not using Chrome).