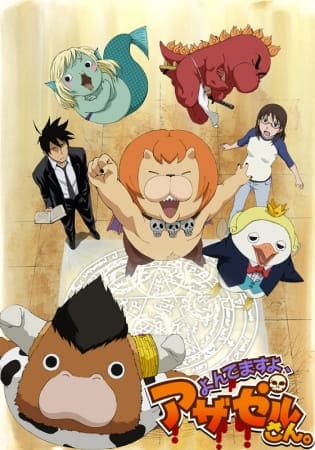 Aired: Apr 8, 2011 to Jul 1, 2011
Duration: 12 min. per ep.
Viewed: 11
Synonyms: You're Being Summoned, Azazel, Yondemasu yo, Azazel-san. (2011), よんでますよ、アザゼルさん。
Akutabe is a detective who summons devils to solve the troubles of his clients. One day, a low class devil Azazel Atsushi is summoned by Akutabe and is used harshly by him and his assistant Rinko.
Comming soon!!! But still, you're very handsome.
Please comment for requesting this anime.