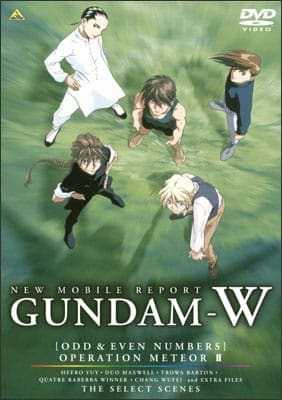 Aired: Apr 25, 1996 to Oct 25, 1996
Duration: 1 hr. per ep.
Viewed: 125
Synonyms: Mobile Suit Gundam Wing: Operation Meteor
Two video releases recapping events from the Gundam Wing TV series. Each Operation Meteor video contains an 'Odd' episode and an 'Even' episode. The 'Odd' episodes feature Heero, Trowa and Wufei, while the 'Even' episodes feature Duo and Quatre. The episodes also featured brief new footages of the characters after the final episode of the TV series. (Source: AniDB)
Because we are making use of some free resources to reduce the main server load, the player can be opened on another domain or showed as a new tab (you have to allow pop-up if you're not using Chrome).