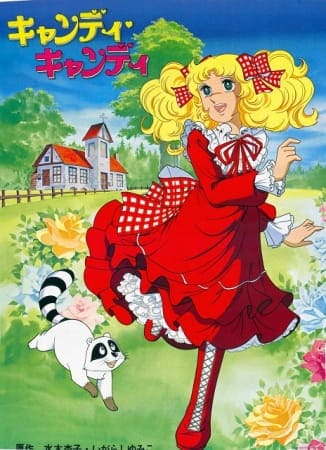 Aired: Oct 1, 1976 to Feb 2, 1979
Duration: 25 min. per ep.
Viewed: 460
Synonyms: Candy Candy
This story is about a girl, Candy, who is a orphan. She is a nice and optimistic girl and she has a warm heart. When she was a child, she lived in an orphanage called Pony's Home. She had a good friend called Annie. And she met the "Prince of the Hill" who is a important person in her life, on the hill behind the orphanage. She was adopted by the Leagan's family. What's awaiting her are the bad-hearted Neil and his sister, Eliza. One day, in the rose garden, she met a boy, who is identical to the "Prince of the Hill" who she had met in her childhood. The boy is called Anthony. Thereafter, a fantastic story that she has never expected begins. (Source: AnimeNfo)
Adley, William Albert

Main

Brown, Anthony

Main

G. Grandchester, Terrence

Main

Kurin

Main

White Adley, Candice

Main

Brighton, Annie

Supporting

Cornwell, Alistair

Supporting

Cornwell, Archibald

Supporting

Leagan, Neil

Supporting

Leagan, Eliza

Supporting

Marlowe, Susanna

Supporting

Miss Pony

Supporting

O'Brian, Patricia

Supporting
Because we are making use of some free resources to reduce the main server load, the player can be opened on another domain or showed as a new tab (you have to allow pop-up if you're not using Chrome).