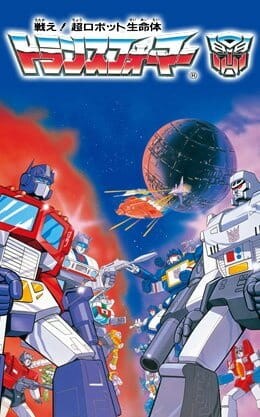 Aired: Jul 6, 1985 to Jun 26, 1987
Duration: 23 min. per ep.
Viewed: 2
Synonyms: Transformers: Generation 1, Transformers G1, 戦え!超ロボット生命体トランスフォーマー
Fleeing from the war that has raged on the planet Cybertron for millions of years, the heroic Autobots led by Optimus Prime encounter a surprise attack by the evil Decepticons led by Megatron. The ensuing melee aboard the Autobot ship ends when the ship crashes on a volcano. Four million years later, an earthquake reactivates the ship's computer and resurrects both the Autobots and Decepticons, resuming the great war of the Transformers. (Source: AniDB)
Comming soon!!! But still, you're very handsome.
Please comment for requesting this anime.