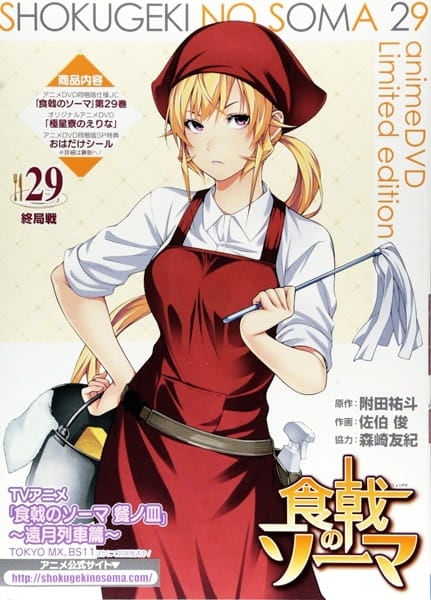 Aired: May 2, 2018
Duration: 23 min.
Viewed: 27
Synonyms: Shokugeki no Souma: San no Sara - Kyokuseiryou no Erina
Bundled with the 29th volume of the Shokugeki no Souma manga. It tells the story of what happened to Erina after she ran away from her father.
Arato, Hisako

Main

Nakiri, Erina

Main

Akanegakubo, Momo

Supporting

Aldini, Isami

Supporting

Aldini, Takumi

Supporting

Aoki, Daigo

Supporting

Daimidou, Fumio

Supporting

Ibusaki, Shun

Supporting

Inui, Hinako

Supporting

Yoshino, Yuuki

Supporting

Yukihira, Souma

Supporting
Because we are making use of some free resources to reduce the main server load, the player can be opened on another domain or showed as a new tab (you have to allow pop-up if you're not using Chrome).