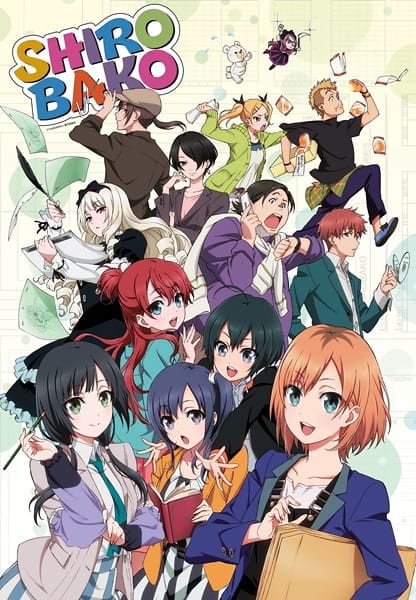 Aired: Oct 9, 2014 to Mar 26, 2015
Duration: 24 min. per ep.
Viewed: 410
Synonyms: Shirobako
It all started in Kaminoyama High School, when five best friends—Aoi Miyamori, Ema Yasuhara, Midori Imai, Shizuka Sakaki, and Misa Toudou—discovered their collective love for all things anime and formed the animation club. After making their first amateur anime together and showcasing it at the culture festival, the group vow to pursue careers in the industry, aiming to one day work together and create their own mainstream show. Two and a half years later, Aoi and Ema have managed to land jobs at the illustrious Musashino Animation production company. The others, however, are finding it difficult to get their dream jobs. Shizuka is feeling the weight of not being recognized as a capable voice actor, Misa has a secure yet unsatisfying career designing 3D models for a car company, and Midori is a university student intent on pursuing her dream as a story writer. These five girls will learn that the path to success is one with many diversions, but dreams can still be achieved through perseverance and a touch of eccentric creativity. [Written by MAL Rewrite]
Miyamori, Aoi

Main

Sakaki, Shizuka

Main

Toudou, Misa

Main

Yasuhara, Ema

Main

Imai, Midori

Main

Sasaki

Supporting

Mukai

Supporting

Sakurada, Nobuhiro

Supporting

Sakura, Daishirou

Supporting

Sakura, Yoshiki

Supporting

Sakuma, Hiromi

Supporting

Sakashita, Yuuna

Supporting

Sagamori, Kouji

Supporting

Orii, Yui

Supporting

Ooyama, Takumi

Supporting

Ookura, Masahiro

Supporting

Onoue, Masato

Supporting

Onodera

Supporting

Nakabayashi, Wataru

Supporting

Nakaharu, Mei

Supporting
Because we are making use of some free resources to reduce the main server load, the player can be opened on another domain or showed as a new tab (you have to allow pop-up if you're not using Chrome).