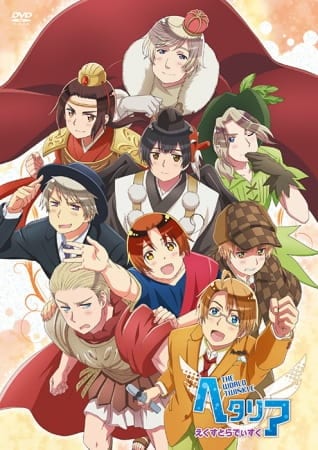 Aired: Feb 24, 2016
Duration: 12 min.
Viewed: 13
Synonyms: Hetalia: The World Twinkle - Surprise Halloween!, 「 ヘタリア The World Twinkle 」 えくすとらでぃすく
It's Halloween, and America decides to invite all the other countries to his party. Since there is a costume contest, the countries show up in a wide array of outfits, although it quickly becomes clear that some among them may have taken the competition a bit too seriously. But soon, the guests begin to wonder why America hasn't shown off his own costume. What could be the reason? [Written by MAL Rewrite]
Because we are making use of some free resources to reduce the main server load, the player can be opened on another domain or showed as a new tab (you have to allow pop-up if you're not using Chrome).
Comming soon!!! But still, you're very handsome.
Please comment for requesting this anime.