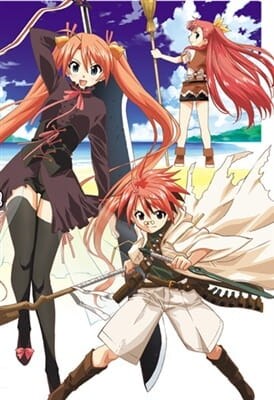 OVA episodes that are bundled with the limited edition of the manga volumes 23-25. First episode to cover chapters 176 and 177 of the manga. Second episode to cover chapters 178-180. And third episode to cover chapters 182 and 183.
Asakura, Kazumi

Main

Aisaka, Sayo

Main

Yurievna Cocolova, Anna

Main

Springfield, Negi

Main

Saotome, Haruna

Main

Sakurazaki, Setsuna

Main

Nagase, Kaede

Main

Miyazaki, Nodoka

Main

Konoe, Konoka

Main

Kagurazaka, Asuna

Main

Hasegawa, Chisame

Main

Fei, Kuu

Main

Ayase, Yue

Main

McDowell, Evangeline Athanasia Katherine

Main

Lingshen, Chao

Supporting

Minamoto, Shizuna

Supporting

Murakami, Natsumi

Supporting

Naba, Chizuru

Supporting

Narutaki, Fuuka

Supporting

Narutaki, Fumika

Supporting
Because we are making use of some free resources to reduce the main server load, the player can be opened on another domain or showed as a new tab (you have to allow pop-up if you're not using Chrome).