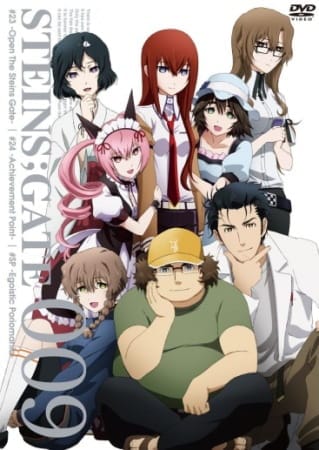 Aired: Feb 22, 2012
Duration: 24 min.
Viewed: 37
Synonyms: Steins;Gate: Egoistic Poriomania, Steins,Gate Special, シュタインズ ゲート 横行跋扈のポリオマニア
A few months after the events of Steins;Gate, Rintarou Okabe and his group of friends are invited to tag along with their acquaintance Faris NyanNyan, who is participating in a Rai-Net battle event in the United States. There, they meet up with an old colleague: Kurisu Makise, who has been recalling fragmented memories of events that happened in the other world lines in the form of dreams. She confronts Okabe, questioning him as to whether these events—particularly the incidents between the two of them—did indeed happen. [Written by MAL Rewrite]
Makise, Kurisu

Main

Okabe, Rintarou

Main

Akiha, Rumiho

Supporting

Amane, Yuki

Supporting

Hashida, Itaru

Supporting

Immigration Official

Supporting

Kiryuu, Moeka

Supporting

Shiina, Mayuri

Supporting

Tennouji, Yuugo

Supporting

Tennouji, Nae

Supporting

Urushibara, Ruka

Supporting
Because we are making use of some free resources to reduce the main server load, the player can be opened on another domain or showed as a new tab (you have to allow pop-up if you're not using Chrome).
Comming soon!!! But still, you're very handsome.
Please comment for requesting this anime.