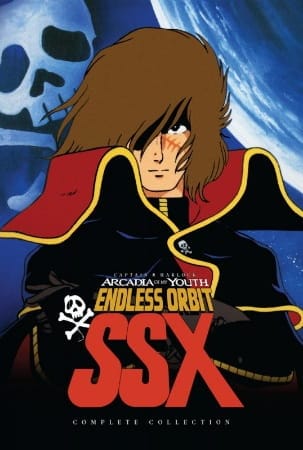 Aired: Oct 13, 1982 to Mar 30, 1983
Duration: 25 min. per ep.
Viewed: 7
Synonyms: Waga Seishun no Arcadia: Mugen Kidou SSX
At the end of Arcadia of My Youth Capitain Harlock and the crew of the space ship Arcadia had been banished from Earth. The Earth, as well as many other planets in the universe had been taken over by the Illumidus, a race of destructive humanoids who ruin, enslave or destroy almost any inhabitable planet they come across. In "Endless Orbit SSX" Harlock battles the Illumidus while searching for a mythical "Planet of Peace" where all the peoples of the universe can live freely and without war. (Source: Wikipedia)
Because we are making use of some free resources to reduce the main server load, the player can be opened on another domain or showed as a new tab (you have to allow pop-up if you're not using Chrome).