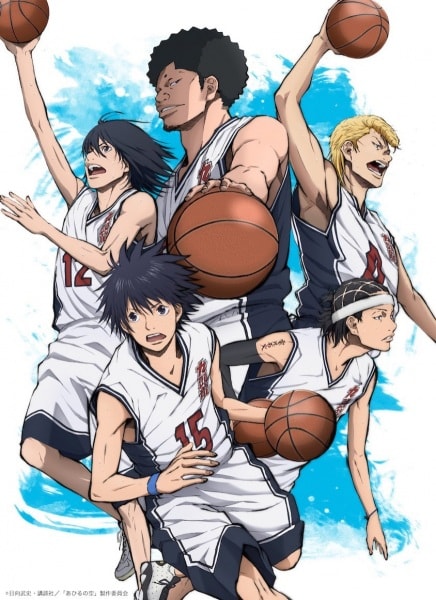 Lacking what is considered the most important asset in basketball, Sora Kurumatani has struggled with his short height since the inception of his love for the game. Despite missing this beneficial aspect, Sora's unwavering drive never allowed his small stature to dictate his ability to play, believing strongly in trying his hardest and persistently practicing to prove his capability. In hopes of satisfying his mother's wishes, Sora enters Kuzuryuu High School to become a member of the basketball club and compete wholeheartedly in tournaments. However, Sora is disappointed to find out that the boy's basketball team is nothing but a retreat for punks who have no interest in the sport. Sora also comes to learn that brothers Chiaki and Momoharu Hanazono—whom he becomes acquainted with—have also lost their once spirited motivation to play. Determined to revive the basketball team, Sora challenges the boys to a match against him, where his quick feet and swift movements overwhelm the group. Gradually affected by Sora's impressive skills, sheer effort, and tireless devotion to basketball, the boys unexpectedly find their burnt-out passion for the game rekindling once again. [Written by MAL Rewrite]
Duration: 24 min. per ep.
Hanazono, Momoharu

Main

Kurumatani, Sora

Main

Natsume, Kenji

Main

Shigeyoshi, Kaname

Main

Yabuuchi, Madoka

Main

Yasuhara, Shinichi

Main

Hanazono, Chiaki

Main

Nabeshima, Ryuuhei

Supporting

Yuu

Supporting

Nanao, Nao

Supporting

Saki, Masahiro

Supporting

Satsuki, Masayoshi

Supporting

Sawa, Kento

Supporting

Shiraishi, Sei

Supporting

Tachibana

Supporting

Takahashi, Katsumi

Supporting

Tokiwa, Tokitaka

Supporting

Tominaga, Harumi

Supporting

Wakamori, Sayuri

Supporting

Yabuuchi, Sumi

Supporting
Because we are making use of some free resources to reduce the main server load, the player can be opened on another domain or showed as a new tab (you have to allow pop-up if you're not using Chrome).