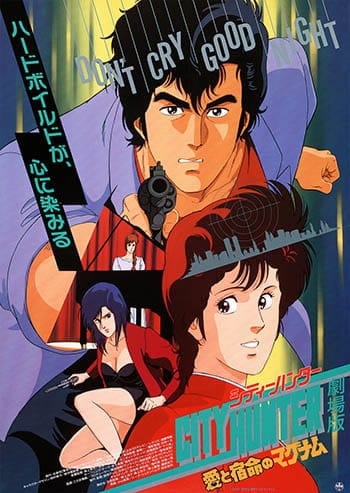 Aired: Jun 17, 1989
Duration: 1 hr. 27 min.
Viewed: 4
Synonyms: City Hunter: Ai to Shukumei no Magnum
A beautiful pianist comes to Tokyo for a charity concert, and City Hunter is there. But music isn`t his forte; he wants lessons in the language of love. Desperation becomes the word of the day as the bodies start dropping. A foreign dignitary is assassinated in cold blood. Secret agents scour the streets for a missing microchip. Diplomatic infighting swirls around the upcoming concert, and City Hunter is the only hope! (Source: AnimeNfo)
Because we are making use of some free resources to reduce the main server load, the player can be opened on another domain or showed as a new tab (you have to allow pop-up if you're not using Chrome).