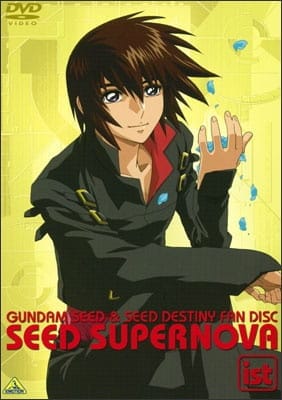 Aired: Jun 22, 2007
Duration: 4 min. per ep.
Viewed: 8
Synonyms: Mobile Suit Gundam SEED: SEED Supernova - Tanekyara Gekijou
The first two shorts feature the original SEED cast and deal with an attempt by Yzak Joule to reclaim his his honor from Athrun Zala after having been one-upped at seemingly every contest with him since his childhood. The last two shorts feature the Minerva crew sent back in time on comical missions from Gil in an attempt to disrupt key events of the Seed era with disastrous yet hilarious effect. (Source: ANN)
Asuka, Shinn

Main

Athha, Cagalli Yula

Main

Clyne, Lacus

Main

Elsman, Dearka

Main

Hawke, Lunamaria

Main

Joule, Yzak

Main

Yamato, Kira

Main

Za Burrel, Rey

Main

Zala, Athrun

Main

Haro

Supporting

Hawke, Meyrin

Supporting
Because we are making use of some free resources to reduce the main server load, the player can be opened on another domain or showed as a new tab (you have to allow pop-up if you're not using Chrome).