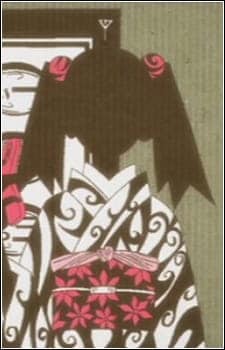 Aired: Aug 27, 2008
Duration: 56 min.
Viewed: 3
Synonyms: Sayonara Zetsubo Sensei Jo: Zoku Zetsubo Shojo Senshu, Zoku Sayonara Zetsubou Sensei - Preface -Zetsubou Girls Collection-, さよなら絶望先生 序〜俗・絶望少女撰集〜
A special summary episode of the second season of Sayonara Zetsubou Sensei, focusing on the girls that were not introduced in the first Zetsubou Shoujo Senshuu: Otonashi Meru, Fujiyoshi Harumi, Kaga Ai and Mitama Mayo.
Fujiyoshi, Harumi

Main

Fuura, Kafuka

Main

Itoshiki, Nozomu

Main

Kaga, Ai

Main

Mitama, Mayo

Main

Otonashi, Meru

Main

Arai, Chie

Supporting

Hitou, Nami

Supporting

Kimura, Kaere

Supporting

Kitsu, Chiri

Supporting

Kobushi, Abiru

Supporting

Kudou, Jun

Supporting

Sekiutsu, Tarou

Supporting

Tsunetsuki, Matoi

Supporting

Usui, Kagerou

Supporting
Because we are making use of some free resources to reduce the main server load, the player can be opened on another domain or showed as a new tab (you have to allow pop-up if you're not using Chrome).
Comming soon!!! But still, you're very handsome.
Please comment for requesting this anime.