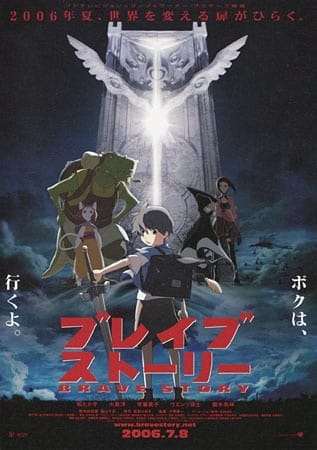 Aired: Jul 8, 2006
Duration: 1 hr. 52 min.
Viewed: 196
Synonyms: Brave Story
When 11-year-old Wataru's father leaves home and his mother is taken ill to the hospital, he decides to change his fate by traveling through the door shown to him by his friend Mitsuru. In a land of magic and monsters, Wataru must summon all his courage and embark on a journey with several comrades to meet the Goddess of Destiny and change this "mistaken fate." (Source: ANN)
Because we are making use of some free resources to reduce the main server load, the player can be opened on another domain or showed as a new tab (you have to allow pop-up if you're not using Chrome).