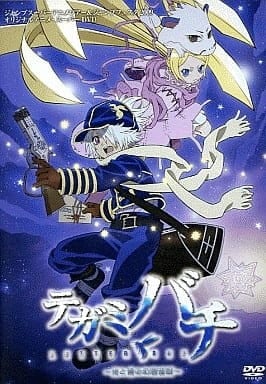 Aired: Nov 24, 2008
Duration: 27 min.
Viewed: 47
Synonyms: Letter Bee: Light and Blue Night Fantasy
The story takes place in the land of Amber Ground, a place of perpetual night only partially illuminated by an artificial sun. Lag Seeing works as a "Letter Bee" (delivery boy) at the "Bee Hive" (a delivery service), with his Dingo, Niche, and her "pet," Steak, traveling with him. He is entrusted with the "hearts" of the everyone in Amber Ground to deliver their packages. (Source: Wikipedia)
Because we are making use of some free resources to reduce the main server load, the player can be opened on another domain or showed as a new tab (you have to allow pop-up if you're not using Chrome).