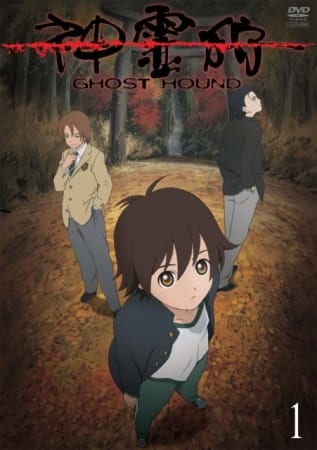 Aired: Oct 18, 2007 to Apr 4, 2008
Duration: 25 min. per ep.
Viewed: 335
Synonyms: Ghost Hound
Strange things are happening around the town of Suiten. The daughter of a priest begins to see strange visions, spirits have started to roam the mountains, and Tarou Komori is having unsettling dreams. Due to the trauma of being kidnapped 11 years ago, he has repressed most of the memories that could shed light on what really happened all those years ago. But they return in his sleep, combined with encounters beyond the realm of dreams. In Shinreigari: Ghost Hound, the supernatural and psychological collide, as three children struggle to face their demons and repair the breach between the spiritual and corporeal worlds. [Written by MAL Rewrite]
Komori, Tarou

Main

Nakajima, Masayuki

Main

Oogami, Makoto

Main

Komagusu, Miyako

Main

Yazaki, Motoi

Supporting

Yakushi, Kei

Supporting

Tanabe, Sanae

Supporting

Suzuki, Seiichi

Supporting

Saruta, Hikomaro

Supporting

Outori, Reika

Supporting

Oogami, Hideo

Supporting

Oogami, Himeko

Supporting

Ogi, Namie

Supporting

Nakajima, Chika

Supporting

Nakajima, Yasuhiro

Supporting

Komori, Yoshiya

Supporting

Komori, Miki

Supporting

Komori, Mizuka

Supporting

Komagusu, Aya

Supporting

Komagusu, Takahito

Supporting
Because we are making use of some free resources to reduce the main server load, the player can be opened on another domain or showed as a new tab (you have to allow pop-up if you're not using Chrome).