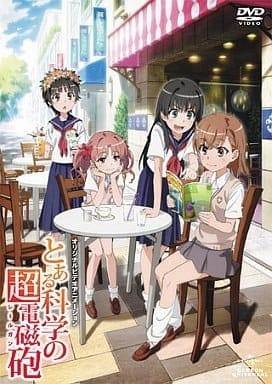 Aired: Sep 26, 2010
Duration: 34 min.
Viewed: 104
Synonyms: Toaru Kagaku no Railgun: Misaka-san wa Ima Chuumoku no Mato Desu kara
Continuing after the Level Upper incident, another phenomenon torments Misaka. A phenomenon called "Someone's Watching," its effect feels like the electricity in one's body flow backwards. With the help of her friends, Misaka fights against the unknown enemy.
Misaka, Mikoto

Main

Saten, Ruiko

Main

Shirai, Kuroko

Main

Uiharu, Kazari

Main

Awatsuki, Maaya

Supporting

Jounan, Asako

Supporting

Kamijou, Touma

Supporting

Kongou, Mitsuko

Supporting

Konori, Mii

Supporting

Wannai, Kinuho

Supporting
Because we are making use of some free resources to reduce the main server load, the player can be opened on another domain or showed as a new tab (you have to allow pop-up if you're not using Chrome).