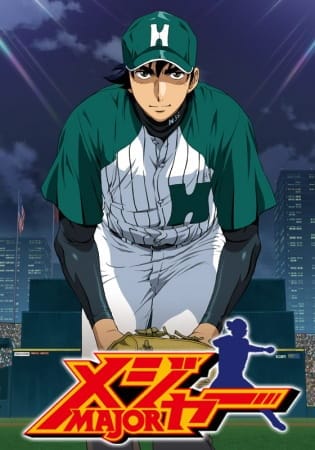 Aired: Apr 3, 2010 to Sep 25, 2010
Duration: 24 min. per ep.
Viewed: 12
Synonyms: Major 6th Season, メジャー 第6シリーズ
The intense Baseball World Cup has reached its conclusion. Gorou Honda has regained his passion for baseball and is once again back in full gear. He has secured a team position with the Hornets and has travelled back to America to prepare for his spectacular debut as a Major League pitcher. However, Gorou encounters a sudden series of unexpected issues and devastating events follow, crushing his motivation and potentially reducing the baseball career that he has worked tirelessly to maintain into crumbs. In the final season of Major, Gorou must yet again overcome immense hardship in order to save his baseball career. This time there is no simple solution, as the problem is deeply rooted within his own mind... [Written by MAL Rewrite]
Honda, Gorou

Main

Shimizu, Mother

Supporting

Sawamura, Ryouta

Supporting

Suzuki, Ayane

Supporting

Stacey

Supporting

Silva

Supporting

Tashiro

Supporting

Satou, Toshiya

Supporting

Sanders

Supporting

Sanchez, Hilbert

Supporting

Sakaguchi

Supporting

Saeki, Kyoushirou

Supporting

Roy

Supporting

Robinson

Supporting

Reed, Sophia

Supporting

Peter

Supporting

Oliver, Billy

Supporting

Oliver, Mrs.

Supporting

Nelson

Supporting

Nakamura, Miho

Supporting
Comming soon!!! But still, you're very handsome.
Please comment for requesting this anime.