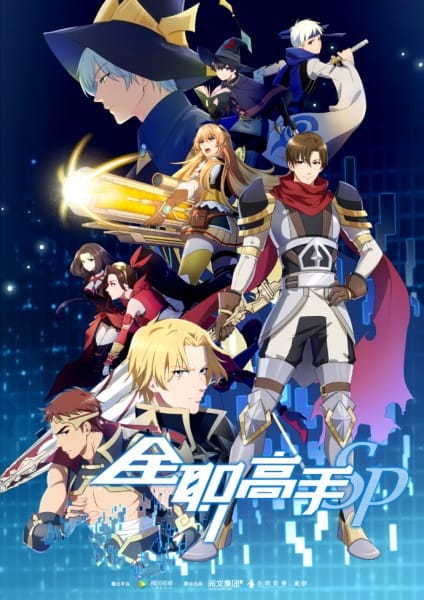 Aired: Apr 27, 2018 to May 11, 2018
Duration: 27 min. per ep.
Viewed: 20
Synonyms: The King's Avatar (2018), Quanzhi Gaoshou (2018), Quan Zhi Gao Shou, Full-Time Expert, Master of Skills, Quanzhi Gaoshou: Tebie Pian, 全职高手特别篇
The All-Star Tournament is a three-day event that allows e-sports participants from various professional clubs to display their skills, while also giving casual Glory players the chance to interact with pros in the flesh. Retired top-tier Glory player Ye Xiu agrees to watch the tournament together with Tang Rou and Chen Guo after the latter manages to get ahold of three tickets. It is a strange sensation for Ye Xiu, as unlike previous occasions, this time he attends the tournament as a spectator, not a participant. However, despite his attempts to keep a low profile, events in the All-Star Tournament may force the former Glory legend back into the limelight. [Written by MAL Rewrite]
Chen, Guo

Main

Su, Mucheng

Main

Tang, Rou

Main

Ye, Xiu

Main

Du, Ming

Supporting

Gao, Yingjie

Supporting

Han, Wenqing

Supporting

Huang, Shaotian

Supporting

Li, Xuan

Supporting

Lin, Jingyan

Supporting

Liu, Hao

Supporting

Qiao, Yifan

Supporting

Sun, Xiang

Supporting

Tang, Hao

Supporting

Wang, Jiexi

Supporting

Yu, Wenzhou

Supporting

Zhang, Xinjie

Supporting

Zhou, Zekai

Supporting
Comming soon!!! But still, you're very handsome.
Please comment for requesting this anime.