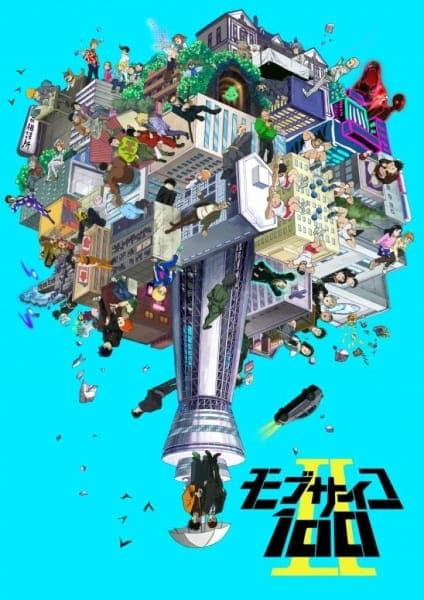 Aired: Jan 7, 2019 to Apr 1, 2019
Duration: 24 min. per ep.
Viewed: 685
Synonyms: Mob Psycho 100 II
Shigeo "Mob" Kageyama is now maturing and understanding his role as a supernatural psychic that has the power to drastically affect the livelihood of others. He and his mentor Reigen Arataka continue to deal with supernatural requests from clients, whether it be exorcizing evil spirits or tackling urban legends that haunt the citizens. While the workflow remains the same, Mob isn't just blindly following Reigen around anymore. With all his experiences as a ridiculously strong psychic, Mob's supernatural adventures now have more weight to them. Things take on a serious and darker tone as the dangers Mob and Reigen face are much more tangible and unsettling than ever before. [Written by MAL Rewrite]
Hanazawa, Teruki

Main

Kageyama, Ritsu

Main

Kageyama, Shigeo

Main

Reigen, Arataka

Main

Ekubo

Main

Sagawa, Jun

Supporting

Shimura, Ryohei

Supporting

Red Raincoat

Supporting

Otsuki

Supporting

Narrator

Supporting

Muraki

Supporting

Yamamura, Hideki

Supporting

Neighbour

Supporting

Sakurai, Yuusuke

Supporting

Saruta, Shirihiko

Supporting

Satake

Supporting

Serizawa, Katsuya

Supporting

Shibata, Hiroshi

Supporting

Shimazaki, Ryou

Supporting

Mukai

Supporting
Because we are making use of some free resources to reduce the main server load, the player can be opened on another domain or showed as a new tab (you have to allow pop-up if you're not using Chrome).