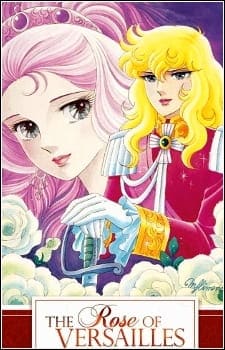 Aired: Oct 10, 1979 to Sep 3, 1980
Duration: 24 min. per ep.
Viewed: 59
Synonyms: Rose of Versailles
In 1755, Marie Antoinette is born in the royal family of Austria and raised in luxury. However, the fate of the future queen of France is set in stone—at the young age of 15, she has to leave her family and marry the crown prince of France. At the same time in France, a girl is born in the family of the Commander of the Royal Guards. Upset at not having a male heir, her father decides to raise her as a man and names the girl Oscar. Oscar is trained from a young age to become the leader of the Royal Guards, but she is yet to discern that the will of the queen sometimes does not equal the good of the people. Based on the critically acclaimed manga by Riyoko Ikeda, Rose of Versailles depicts the fateful meeting of Marie Antoinette and Oscar, which is bound to influence history and change the life of the people facing the French Revolution as the clock ticks toward the end of the French royalty. [Written by MAL Rewrite]
de Jarjeyes, Oscar François

Main

Fersen, Hans Axel von

Main

Grandier, André

Main

Lamorlière, Rosalie

Main

Antoinette, Marie

Main

de Soisson, Diane

Supporting

Valois de la Motte, Jeanne

Supporting

Doctor Lasonne

Supporting

du Barry, Jeanne Becu

Supporting

General Bouille

Supporting

Grand Mere

Supporting

Joseph, Louis

Supporting

Louis XV

Supporting

Louis XVI

Supporting

Madame de Polignac

Supporting

Necker, Jacques

Supporting

Robespierre, Maximilien

Supporting

Rohan Daishikyou

Supporting

Saint Juste

Supporting

Troubadour of Paris

Supporting
Because we are making use of some free resources to reduce the main server load, the player can be opened on another domain or showed as a new tab (you have to allow pop-up if you're not using Chrome).