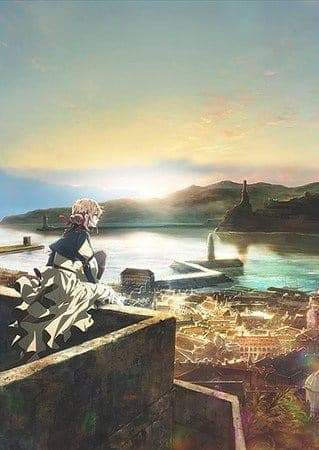 Aired: Jul 4, 2018
Duration: 34 min.
Viewed: 132
Synonyms: Violet Evergarden Extra Episode, Violet Evergarden Episode 14, Violet Evergarden Special, The day you understand "I love you" will surely come, ヴァイオレット・エヴァーガーデンきっと"恋"を知る日が来るのだろう
The CH Postal Company has just received a request to transcribe a love letter from Irma Felice, a famous opera singer. Accepting the task, Violet Evergarden visits Irma to write her letter. However, not only does Irma provide little information, she asks Violet to write based on her own feelings. Despite Violet's numerous attempts, Irma finds every version of the letter inadequate. Violet consults her colleagues, and they help her out by writing love letters of their own. Yet even those are rejected by the opera singer. As a last resort, Violet asks Irma for her true thoughts and feelings, hoping to find the missing puzzle piece. Will the Auto Memory Doll be able to translate Irma's emotions into words? [Written by MAL Rewrite]
Evergarden, Violet

Main

Felice, Irma

Main

Baudelaire, Cattleya

Supporting

Blue, Benedict

Supporting

Bougainvillea, Gilbert

Supporting

Brown, Erica

Supporting

Cannary, Iris

Supporting

Hodgins, Claudia

Supporting

Marlborough, Luculia

Supporting

Morini, Hugo

Supporting

Morini, Aldo

Supporting

Rhodanthe

Supporting

Roland

Supporting
Comming soon!!! But still, you're very handsome.
Please comment for requesting this anime.