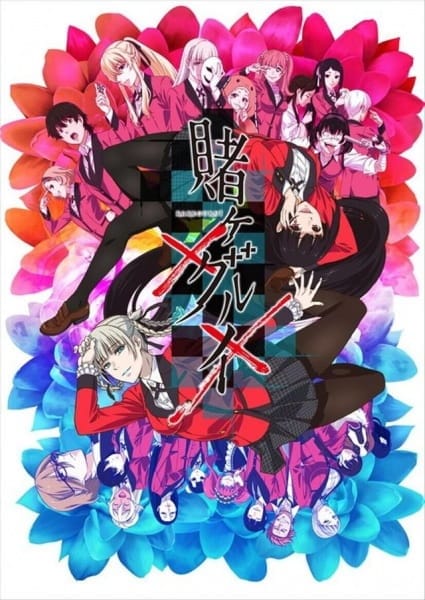 Aired: Jan 9, 2019 to Mar 27, 2019
Duration: 24 min. per ep.
Viewed: 4286
Synonyms: Kakegurui XX
As Yumeko Jabami's fame grows and the reputation of the student council dwindles, Kirari Momobami decides to revolutionize the group. To this end, she announces an election for its next president. The rules are simple: each student in the school receives one chip. Whoever has the most chips by the end of thirty days becomes both the new president and the head of the Momobami clan. Upon receiving news of this development, the Momobami branch families spring into action. Eleven transfer students arrive at Hyakkao Private Academy, each aiming to lead both the school and the Momobami clan. Equipped with unique talents, they will compete to get as many chips as possible—but their chips are not the only things on the line. [Written by MAL Rewrite]
Saotome, Mary

Main

Suzui, Ryouta

Main

Jabami, Yumeko

Main

Yumemite, Yumemi

Supporting

Youbami, Miri

Supporting

Yomozuki, Runa

Supporting

Yamato, Inaho

Supporting

Warakubami, Sumika

Supporting

Toutoubami, Terano

Supporting

Sumeragi, Itsuki

Supporting

Obami, Rin

Supporting

Obami, Ibara

Supporting

Nishinotouin, Yuriko

Supporting

Mushibami, Erimi

Supporting

Momobami, Kirari

Supporting

Momobami, Ririka

Supporting

Manyuda, Kaede

Supporting

Komabami, Nozomi

Supporting

Inbami, Miyo

Supporting

Ikishima, Midari

Supporting
Because we are making use of some free resources to reduce the main server load, the player can be opened on another domain or showed as a new tab (you have to allow pop-up if you're not using Chrome).