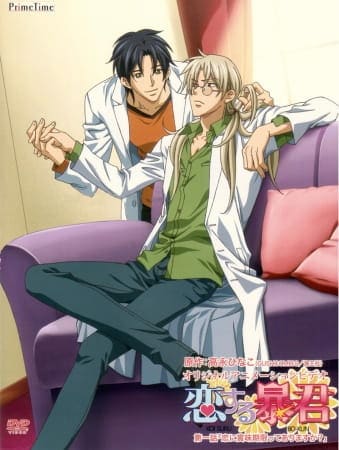 Aired: Jun 25, 2010 to Nov 27, 2010
Duration: 29 min. per ep.
Viewed: 1209
Synonyms: Koisuru Boukun
Tetsuhiro Morinaga is in love with his upperclassman Souichi Tatsumi. He even manages to confess his love. Too bad it turns out that Tatsumi is an aggressive, self-centered, and outspoken homophobe. Yet somehow Tetsuhiro managed to fall in love with Tatsumi, the "walking personality disorder," who is the kind of man who declares that all gay men should be wiped off the face of the planet. An unfortunate accident with an aphrodisiac drug brings the two men physically together against Souichi's will. The experience has a life-changing effect on both men. But will it ultimately bring them closer, or drive them apart?
Because we are making use of some free resources to reduce the main server load, the player can be opened on another domain or showed as a new tab (you have to allow pop-up if you're not using Chrome).