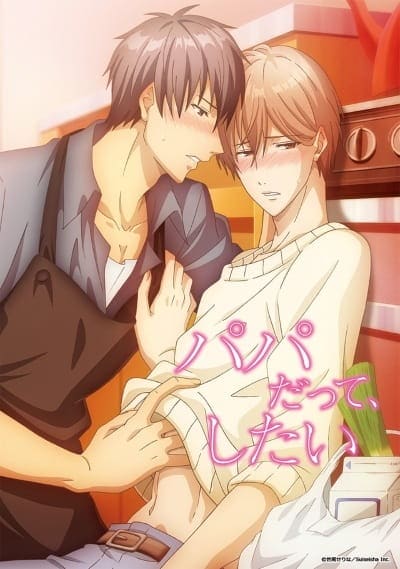 Aired: Jan 7, 2019 to Feb 25, 2019
Duration: 6 min. per ep.
Viewed: 37490
Synonyms: Papa datte, Shitai
"There are Times I Cannot Hold It, Even If I'm a Father" University student Asumi came to Naruse household to be a housekeeper for his part-time job. The family consists of a single-father and a son Ichika. Among them, the father Naruse is too sexy for Asumi!! Even if he is not gay, Asumi gets conscious of Keiichi, and when he noticed that Keiichi is sexually unsatisfied by noticing him watching adult video in his room, he would unconsciously get tempted to attack him…! "Naruse-san, you're too sexy for a father with a child...!" (Source: MAL News)
Because we are making use of some free resources to reduce the main server load, the player can be opened on another domain or showed as a new tab (you have to allow pop-up if you're not using Chrome).