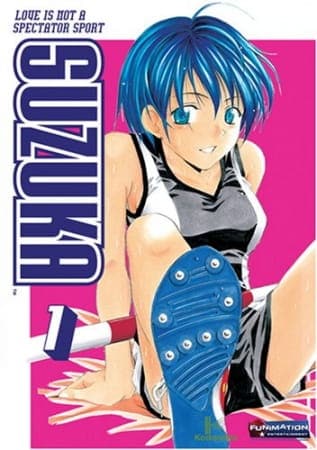 Aired: Jul 7, 2005 to Dec 29, 2005
Duration: 23 min. per ep.
Viewed: 259
Synonyms: Suzuka
Yamato Akitsuki travels to Tokyo alone to study in one of the high schools located within the area. He lives in with his aunt who operates a public bath solely for the ladies in the local district and begins his normal high-school life. One day, he chances upon a girl in school and is immediately mesmerized by her beauty. He is shocked when he realizes later that the girl, Suzuka, is actually living next door to him. From then on, Yamato's ordinary life begins to change little by little. (Source: ANN)
Asahina, Suzuka

Main

Akitsuki, Yamato

Main

Tsuda, Kazuki

Supporting

Shirakawa, Nana

Supporting

Sasaki

Supporting

Saotome, Yuuka

Supporting

Sakurai, Honoka

Supporting

Newspaper Girl

Supporting

Miyamoto, Souichi

Supporting

Matsumoto, Megumi

Supporting

Kobayakawa, Kenji

Supporting

Kinugasu, Tetsuhiko

Supporting

Hattori, Yasunobu

Supporting

Hashiba, Miki

Supporting

Fujikawa, Miho

Supporting

Fujikawa, Ayano

Supporting

Emerson, Arima

Supporting

Asahina, Suzune

Supporting

Akitsuki, Yoshio

Supporting
Because we are making use of some free resources to reduce the main server load, the player can be opened on another domain or showed as a new tab (you have to allow pop-up if you're not using Chrome).