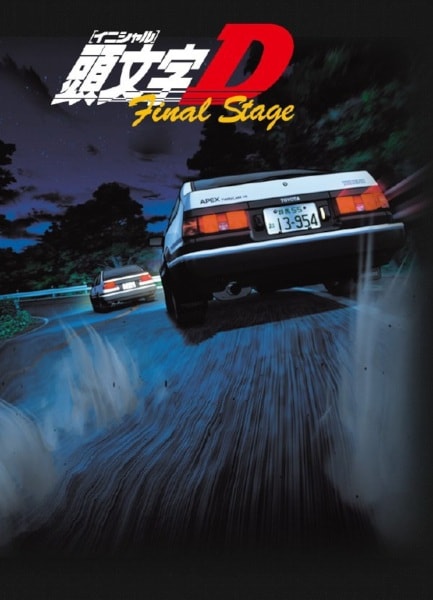 Aired: May 16, 2014 to Jun 22, 2014
Duration: 27 min. per ep.
Viewed: 235
Synonyms: 頭文字 Final Stage
After defeating every racing team in the prefecture, everything comes down to one last race. Takumi Fujiwara has never lost a race, but when his opponent is also using an AE86, it turns into a battle of the AE86. Will Project D succeed in the final and most difficult race of Initial D?
Inui, Shinji

Main

Takahashi, Ryousuke

Main

Takahashi, Keisuke

Main

Fujiwara, Takumi

Main

Nakazato, Takeshi

Supporting

Uehara, Mika

Supporting

Ninomiya, Daiki

Supporting

Omiya, Satoshi

Supporting

Sakai

Supporting

Satou, Mako

Supporting

Sayuki

Supporting

Shinji's mother

Supporting

Shouji, Shingo

Supporting

Sudou, Kyoichi

Supporting

Tachi, Tomoyuki

Supporting

Tachibana, Yuuichi

Supporting

Takeuchi, Itsuki

Supporting

Nakamura, Kenta

Supporting

Minagawa, Hideo

Supporting

Matsumoto, Shuichi

Supporting