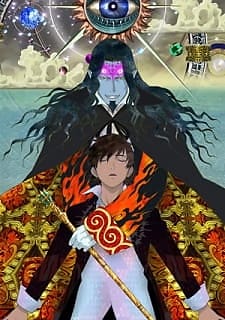 Aired: Oct 6, 2004 to Mar 30, 2005
Duration: 24 min. per ep.
Viewed: 2
Synonyms: Gankutsuou: The Count of Monte Cristo, The King of the Cavern, 巌窟王
In the year 5053, French aristocrats Viscount Albert de Morcerf and Baron Franz d'Epinay attend the festival of Carnival on the moon city of Luna. While Franz is just looking to have fun, Albert is seeking something more to fill his life—but he finds more than he bargained for in The Count of Monte Cristo, a mysterious and charming self-made nobleman who meets his gaze during an opera performance. Through a few twists and turns, Albert befriends the Count and introduces him into French society. The Count, however, has more on his mind than just friendship; he plots to finally unleash his vengeance on those who wronged him years earlier. Gankutsuou follows Albert and the Count's intertwined destinies and the ultimate price paid for enacting revenge. [Written by MAL Rewrite]
d'Epinay, Franz

Main

de Morcerf, Albert

Main

The Count of Monte Cristo

Main

Ali

Supporting

Baptistin

Supporting

Beauchamp, Robert

Supporting

Bertuccio, Giovanni

Supporting

Cavalcanti, Andrea

Supporting

Château-Renaud, Raoul

Supporting

Danglars, Jullian

Supporting

Danglars, Eugénie

Supporting

Danglars, Victoria

Supporting

Debray, Lucien

Supporting

Gankutsuou

Supporting

Michelle

Supporting

Morcerf, Mercédès

Supporting

Morcerf, Fernand

Supporting

Morrel, Maximilien

Supporting

Peppo

Supporting

Tebelin, Haydée

Supporting
Comming soon!!! But still, you're very handsome.
Please comment for requesting this anime.