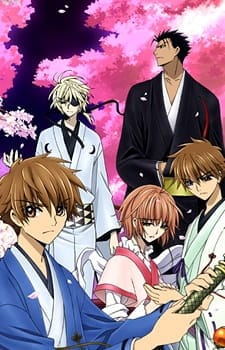 Aired: Mar 17, 2009 to May 15, 2009
Duration: 29 min. per ep.
Viewed: 17
Synonyms: Tsubasa Chronicle: Shunraiki OVA
Tsubasa/xxxHOLiC Project A 4 part OVA released with the limited editions of the Tsubasa and xxxHOLiC volumes. There are two OVAs for each series, with plots linked together. They cover the Nihon Country Arc and scarcely some of the Celes Country Arc. (Source: Official Project Website)
Flourite, Fai D.

Main

Kurogane

Main

Li, Syaoran

Main

Modoki, Mokona

Main

Sakura

Main

Syaoran

Main

Daidouji, Tomoyo

Supporting

Ichihara, Yuuko

Supporting

Kendappa-Ou

Supporting

Monou, Fuuma

Supporting

Reed, Fei Wong

Supporting

Rondart, Kyle

Supporting

Sakurazuka, Seishirou

Supporting

Souma

Supporting

Watanuki, Kimihiro

Supporting
Because we are making use of some free resources to reduce the main server load, the player can be opened on another domain or showed as a new tab (you have to allow pop-up if you're not using Chrome).