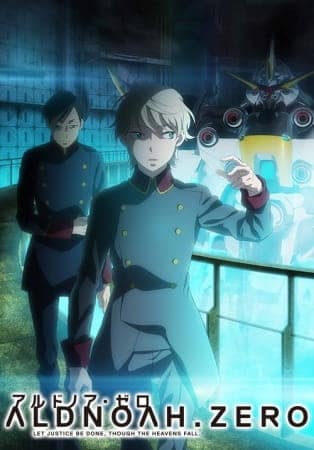 Aired: Jan 11, 2015 to Mar 29, 2015
Duration: 23 min. per ep.
Viewed: 126
Synonyms: Aldnoah.Zero 2nd Season
The war between the Terrans and the Vers Empire of Mars has ended, allowing humanity to blissfully enjoy their lives in a time of peace. Nineteen months later, however, the Vers princess makes a shocking public declaration: "the Terrans are a foolish race that covets resources, destroys nature, and are devoted to the pursuit of pleasure." And so, to protect their precious Earth, she calls upon her knights to take up arms, and the raging battle between the two civilizations reignites. Slaine Troyard has found a place among the Martians, giving Earth a short respite from the war against the Vers Empire. However, a peaceful resolution seems inconceivable. The various people who fought desperately for survival in the past now find themselves in the midst of yet another bloody and chaotic conflict, one that will forever alter the fate of humankind. [Written by MAL Rewrite]
Troyard, Slaine

Main

Vers Allusia, Asseylum

Main

Kaizuka, Inaho

Main

Zebrin

Supporting

Yagarai, Souma

Supporting

Yacoym

Supporting

Vers Rayvers, Rayregalia

Supporting

Vers Envers, Lemrina

Supporting

Tsumugi, Yuutarou

Supporting

Selkinas

Supporting

Saazbaum

Supporting

Rafia

Supporting

Olga

Supporting

Mizusaki, Kaoru

Supporting

Mazuurek

Supporting

Matsuribi, Kisaki

Supporting

Marylcian

Supporting

Marito, Kouichirou

Supporting

Magbaredge, Darzana

Supporting

Klein, Nina

Supporting
Because we are making use of some free resources to reduce the main server load, the player can be opened on another domain or showed as a new tab (you have to allow pop-up if you're not using Chrome).