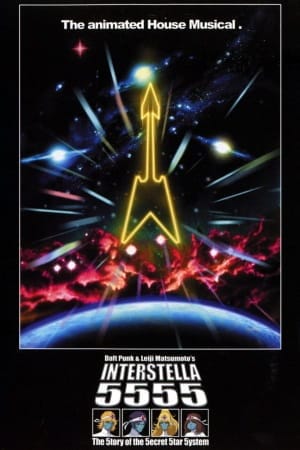 Aired: Dec 1, 2003
Duration: 1 hr. 7 min.
Viewed: 11
Synonyms: Interstella5555: The 5tory of The 5ecret 5tar 5ystem
This music video is the visual realization of "Discovery", an album by Daft Punk. It tells the story of a band of four extraterrestrial musicians who are kidnapped and brought back to Earth by an evil manager. Their only hopes lie with a space pilot from their home planet who, after receiving a distress call broadcasted during the abduction, seeks out to rescue them.
Because we are making use of some free resources to reduce the main server load, the player can be opened on another domain or showed as a new tab (you have to allow pop-up if you're not using Chrome).